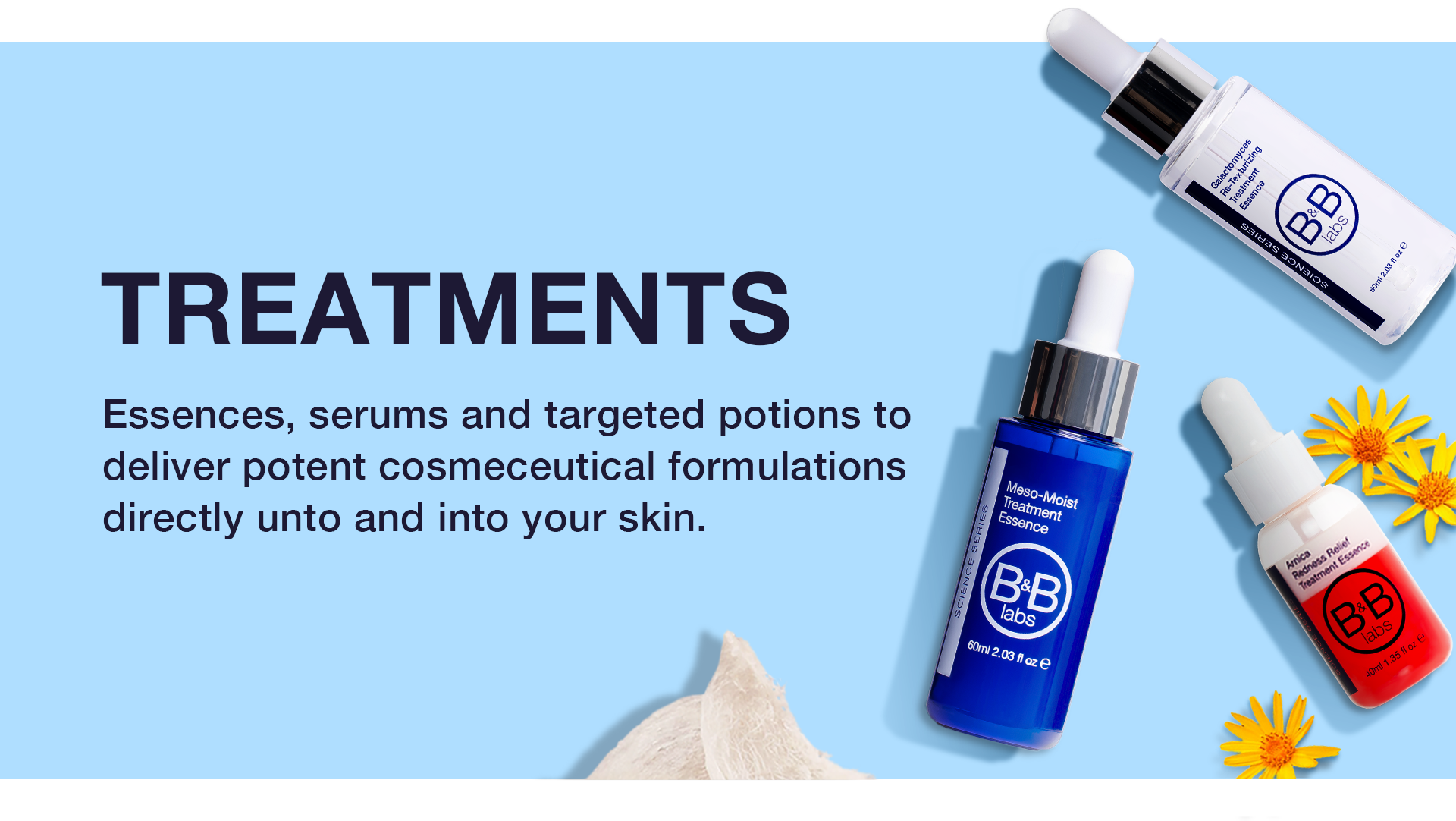 The essential step to maintaining a
healthy skin barrier.
Supercharge your skin by delivering potent formulations directly into your skin. Build up your skin's defences with a strong, healthy skin barrier that keeps hydration in and toxins out. A strengthened barrier function protects the skin against premature aging due to free radical damage triggered by UV rays, pollution, and poor lifestyle choices. A weakened or damaged skin barrier allows irritants in, leading to irritation, breakouts, dryness, fine lines and wrinkles.
B&B Labs offers a myriad of functional essences, serums and targeted treatment products for specific skin conditions. Concentrated with intensive active ingredients, these treatment products penetrate faster and deeper into the layers of the skin to provide optimum cellular performance.