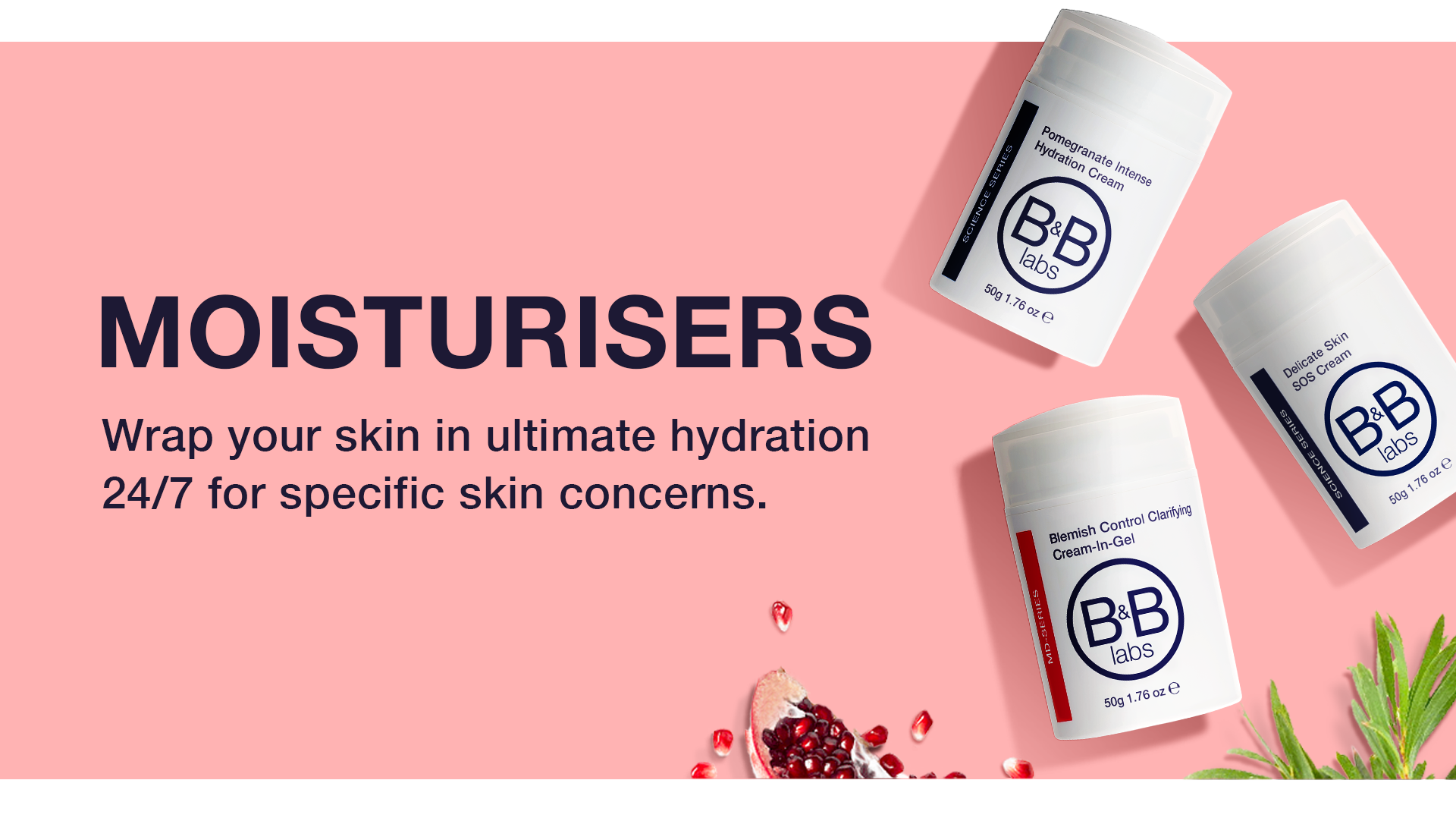 Long-lasting moisture and relief.
Your skin is made up of 64% water. When the skin's protective barrier is compromised, the cells aren't sufficiently hydrated and skin starts to feel dry, tight, and flaky. It can also become itchy and inflamed. When the skin is dehydrated, fine lines and wrinkles are exaggerated and the face starts to lose its firmness and radiance.
Hydration helps to smooth out laugh lines, expression lines, and crow's feet and plump up your skin so that it appears firm and supple. Getting the right amount of hydration is crucial as water delivers essential nutrients that energize the skin cells which results in clear, healthy, glowing skin.
Besides providing moisture and hydration to the skin, B&B Labs moisturisers are also packed with active ingredients to address specific skin conditions and problems.