Why essences are the secret to great skin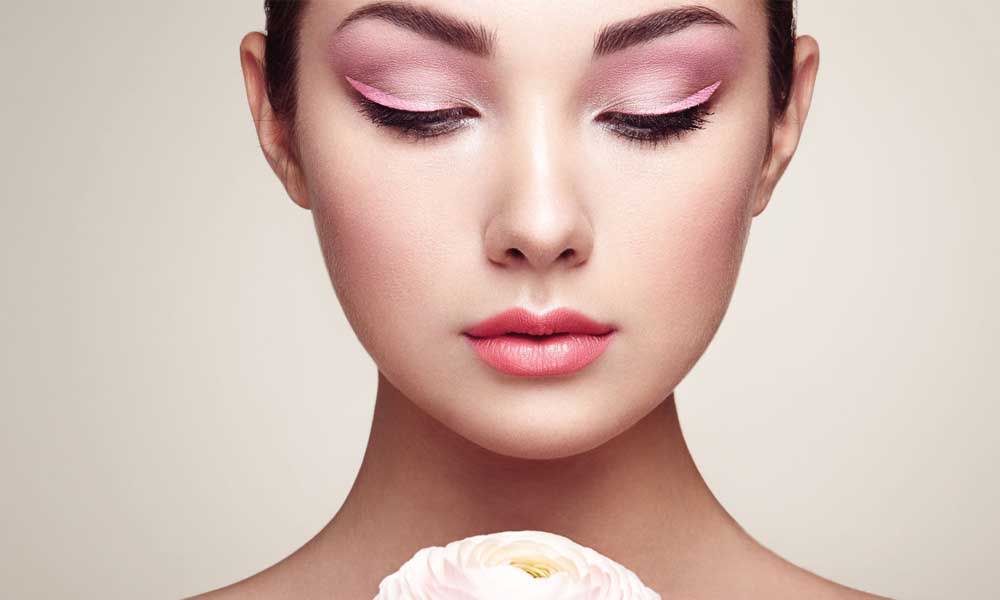 We're here to clear the air. Essence is not toner. I repeat, essence is not toner.
We need to define what a toner is. The classic beauty regimen of "cleanse, tone and moisturise" has always been as fundamental as our ABCs, but the "tone" part has always caused a bit of a confusion.
"Cleanse" is simple enough. Removing grime and makeup from our faces is vital to keep unfriendly bacteria and breakouts at bay. "Moisturise" makes sense also. A glob of cream, gel or lotion of choice leaves dry skin feeling comforted, supple.
What's a toner then? And why is it not the same as the watery essences that resemble it? It's easy to be under the impression that they are the same thing. After all, in a skincare routine, an essence is typically recommended for use after cleansing.
But here's the truth: Toner is mostly something that feels great. Many of these waters contain calming botanicals and refreshing scents that elevate the skincare experience, and can balance pH levels (but only if your cleanser is overly harsh!)
While that means toners are never going to dramatically change your skin, there's nothing wrong with this. There are as many skincare rituals as there are people who use skincare, and some like theirs to be a pampering, sensorial daily treat. Not every step has to be purely transformational.
However, if you're short on time, or simply crave maximum efficacy and the power of science in your skincare and in life, turn to essences! Here's why.
Active ingredients
They may look and even feel like toners, but an essence is, by design, a treatment. In their formulas are active ingredients that cause physical change in the skin, whether it's a humectant that draws moisture like glycerin or hyaluronic acid, smoothing niacinamide or plant ferments.
This means essences actually have more in common with serums. In fact, in Korea, essences and serums are an interchangeable term. Globally, however, their categories are more distinct, with essences typically having a more lightweight texture, and serums erring on more potent use of actives.
Helps prep skin for further treatments
We like to think of essences as Serum: Part One. Whatever the formula, it readies the skin with a layer of hydration, making it more amenable to absorption of any treatments after. We also find that the softened skin post-essences make it easier to spread on serums, which can sometimes be thicker and more viscous.
Ensures hydration
Moisturisers help soothe dry skin, but what about dehydrated skin, which show up as dullness, flakiness, tightness and even fine lines while still appearing greasy? For this, essences do the trick, quenching skin from within. Because most essences have a hydrating element, they're great for creating that glowy, plump effect, with or without highlighter.
And now onto our favourites:
Thirst quencher: Meso-Moist Treatment Essence
Dry, dehydrated and sensitised skins will dig this. On top of both glycerin and hyaluronic acid, which attract water to the skin, the formula includes prized asian ingredients white jelly mushroom, and natto, or Japanese fermented soybeans. They work with the humectants to seriously boost moisture retention across multiple layers in the skin. Fine lines are smoothed, elasticity increased and transepidermal water loss (TEWL) banished.
Glow beyond: Galactomyces Re-Texturizing Treatment Essence
If it's dullness, acne-prone peeling skin that are concerns, you'll want to look for fermented ingredients on the label, in this case fermented yeast from Asian rice bran. This do-it-all nutrient-rich addition minimises the appearance of pores, prevent breakouts, balance sebum production and evens out skin tone.
Chill zone: Arnica Redness Relief Treatment Essence
We know that red, sensitized skin is not only uncomfortable, it's a huge annoyance. Often we want to cover it with makeup, but that only exacerbates the problem. This rose pink-tinged vial is a miracle worker to just this problem, with its six botanical ingredients including arnica montana flower extract, centella asiatica, blueberry and rosa canina oil to reduce inflammation, kill bacteria, soothe irritation and soften the skin.